When it comes to social media etiquette and the Twitterverse, there are some things you should and shouldn't do.
If you haven't quite mastered Twitter and communicating online, you'll want to before your lack of familiarity with the platform lands you in hot water.
[bctt tweet="Don't look like a fool on #Twitter – learn the do's & don'ts! " username="TurnUptheSEM"]
It can be hard to stay up-to-date with best practices in Twitter, though, with changes being rolled out regularly. Most recently, a source close to Twitter said that the platform would no longer count links and images as part of its 140-character limit, freeing up space for longer messages.
So how can you be sure you're tweeting right? Check out our dos and don'ts to make sure you're on the right track.
Twitter Dos and Don'ts
Twitter Musts
Be sure to include a visual component.
Making your mark on the Twitterverse in a positive way is easy once you've learned a few key tricks and tips. One of the easiest to remember is to add something visual to your tweets. There isn't a lot one can say in 140 characters. That's why a photo, video or GIF gains you more retweets and a higher level of engagement from followers.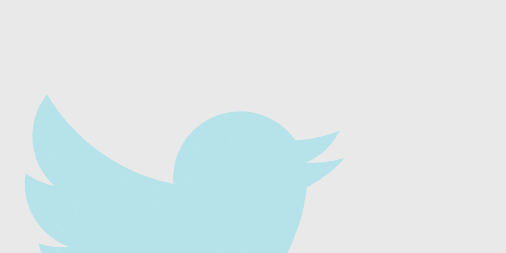 Timely posts rule!
Another thing to remember is to make your Twitter posts relevant and timely. It doesn't do you any good to speak about last week, last month or last year. People have very short attention spans and they're ready to move on from last week's news like it happened a decade ago — particularly on Twitter, a platform known for being fleeting. If you have something to say about a subject, make sure you take to your Twitter account right away and sound off about it.

Twitter No-Nos
24/7 cross-platform posting
There are definitely some things you shouldn't do while using Twitter. The first is to post the same content you've shared on Facebook and Instagram. People look for a fresh perspective on similar topics. Even if they're interested in what you have to say on other social media accounts, your message might not receive the same warm response as it did on Twitter. Plus, social media platforms have different conventions that should be understood and adhered to.
Hashtag overkill
Keep Twitter posts short, concise, and fresh and refrain from using too many hashtags. It confuses the reader and looks highly unprofessional. Instead, choose one or two popular hashtags to include. It's one of the ways that people find your posts so choose wisely and gain quality followers in the process.
Tweet Away — the Right Way
Whether you intend to man your own handle or you want help with both developing and deploying a Twitter strategy that works, Turn The Page can help. Our savvy social media team is in the know about how to make Twitter work for your business.
To get started, contact us today online or at (816) 527-8371 or (844) 889-5001.