Instagram has a message for any naysayers doubting the power of the platform for business: we have new toys, so you better get in our sandbox.
While big brands haven't really looked back when it comes to developing and deploying an Instagram strategy, for small-to-mid-sized, locally-oriented businesses, effective adoption of the app hasn't been quite as prevalent. Many didn't see its value or capability to drive local foot (or internet) traffic, and with ROI and real results a constant must for the average business owner, investing time and money into Insta didn't quite make sense.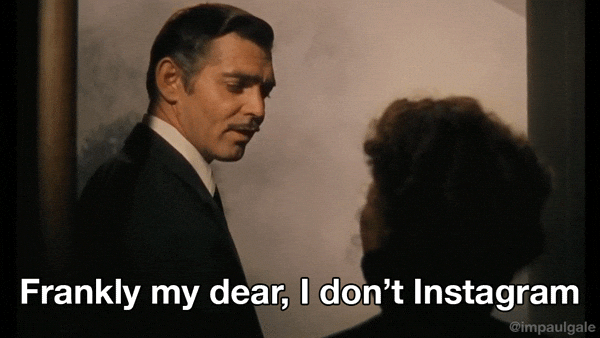 With Instagram's newly-announced updates, however, there really won't be any excuse for local businesses to not be active on the social network.
Here's what you should know about the latest business tools Instagram is unveiling.
Instagram for Business: New Tools, New Uses
Business Profiles
Instagram has an answer for any organization that wants recognition as a business on the platform: the new business profiles.
With this free feature, owners and marketers will be able to specify how they'd like to be contacted (call, text, or email) with a prominent contact button at the top of the profile. They'll also be able to get directions to the business.

This simple change should yield local results, satisfying the average small-to-medium-sized business owners focused on obtaining leads or customers at their doorstep.
To take advantage of the feature, your business will need to have a Facebook business page as well.
Improved Insights
What good business owner or marketer doesn't find value in analytics? When making improvements to the platform for business, Instagram unveiled Insights, basic analytics that will allow businesses to see top-performing posts and learn about user behavior and demographics.
Analytics will include reach, post impressions and engagement, top posts, and user demographics including age, gender, and location.
With enhanced knowledge about what content garners the most impressions and engagements, businesses can better tailor and adapt their Instagram strategy.
Instant Instagram Ads
Next up in the new business features on Instagram? Mobile ad creation for business owners on the go. With this feature, you'll be able to identify and promote top-performing posts and convert them quickly into ads with the addition of a Call-to-Action button. The intuitive interface will also provide recommendations on budget and target audience or allow you to determine these parameters on your own.
While the mobile ad portal isn't quite as sophisticated as Facebook's Ads Manager or Power Editor platforms, since Instagram and Facebook are linked, there are capabilities such as saving custom audiences based on Facebook data.
Instagram has also teased different ad formats and functions, such as lead generation campaigns, and the ability to track actual foot traffic from ads.

Take Advantage of Instagram for Your Business
While Instagram plans to roll out these changes in the "coming months," it's time for your business to begin planning a successful Instagram strategy. That way, when business profiles arrive, you'll be equipped to jump right in and take on your competition.
Give our social media team a call today at (816) 527-8371 or (844) 889-5001 to improve your Instagram presence.